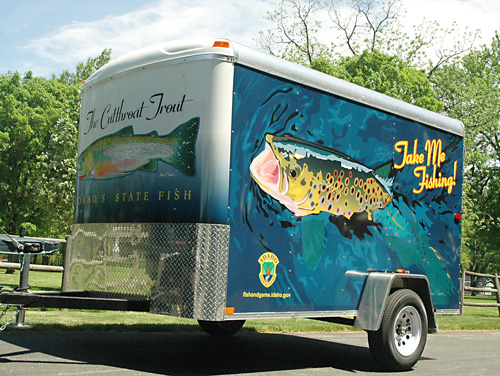 Fishing Time!!!!!!
Pack 92 is meeting at a local fishing pond/lake to try our hand out at some fishing.  Details below:
Stocked with equipment and information, Idaho Fish and Game's "Take Me Fishing" trailers travel to local ponds across the state. Wrapped with vibrant fish illustrations, they're hard to miss.
Getting kids and moms and dads and SCOUTS excited about fishing can build a new generation of anglers. The only thing kids and their parents have to do is show up!!
Anyone who signs-up at the trailer does not need a fishing license to fish at the event.
Before and after the event, a fishing license is required for anyone 14 years and older.
Fishing equipment can be checked out for free on a first-come, first-served basis.
Please bring your own fishing poles/equipment for no wait times.
Date: May 12th at Kleiner Pond
Location:  Kleiner Pond behind The Village at Meridian
Time:  10am - 2pm
Who:  All Pack family members
Date: May 26th at Eagle Island Pond
Location:  Eagle Island Pond
Time:  10am - 2pm
Who:  All Pack family members
*State Park fees apply here ($5/vehicle)