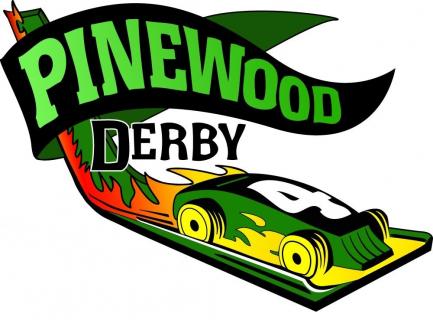 **Pinewood Derby 2021**
Updated for Covid rules 2021
Pack 92 allowing individual Dens to watch in-person their derby cars race down the track with restrictions.  Please be patient, this is our first year running an 8 lane track by ourselves.
*Only Scout and 1 parent only allowed in building to watch races (please wear your mask, no one allowed in without)
*Doors open 5 minutes before Den starts racing
*After Den races end and medallions given out, please leave property to allow next Den to enjoy their racing
*Derby car check in will be the week before the actual racing; 4/12-4/16 at Grandma Dee's home.  Cars will be inspected, weighed, and given a number; then placed in lock-down till racing starts.  No cars will be checked in day of Derby race.
Grandma Dee Home
12425 W. Highlander St.
Boise, ID 83709
1-253-227-0690 cell
Pack 92 families,
The annual Pinewood Derby is one of the favorite events of the scouts and parents alike.   Starting with just a block of wood, the Scout (and their adult partners) transform it into a racing machine.   Some will win.  Some won't.   Some will be radically creative.   Others will be simple machines.   

They will all come together on April 18th

 to race down a track to the finish line.

   Race day will be a grand celebration for all!
4/18/2021
Local 149 Union Hall
10 S. Orchard St.
Boise, ID 83705
Times Sunday:  Show up 5 minutes before your race starts.
1:00pm Lions/Tigers start racing till done.
1:30pm Wolfs start racing till done.
2:00pm Bears start racing till done.
2:30pm Webelo 1 start racing till done.
3:00pm Webelo 2 start racing till done.
3:30pm 1st Place from each Den will be raced to find overall Pack 92 1st, 2nd, 3rd.
**1st, 2nd, 3rd Den Medallions given out after each Den finishes**
**Final racing awards announced after all races finished**
2021 DERBY RULES 
THE SCOUT OATH AND LAW APPLY HERE, AS THEY DO EVERYWHERE AND ALWAYS!
QUALIFIED RACERS
Pack: 
*All registered scouts in Pack 92 are eligible to enter the pack derby.
*There will be an overall 1st, 2nd, 3rd Place for Pack 92.
*Each Den will have a 1st, 2nd, 3rd Place winner medallions.
*Everyone will receive ribbons.
Car Rules and Specifications: 

LUBRICATION
* Only dry powdered lubricants, such as graphite, may be used.   Regular oils and silicone sprays may soften the plastic wheels and are not allowed.
* Excessive lubrication is prohibited as it may cause damage to the equipment or floors.

LENGTH, WIDTH AND CLEARANCE
* Width (including wheels and axles) shall not exceed 2.75"
* In the front of the car, the center point must be the farthest forward point of the car.   In other words, when the car is placed in the starting block, no element of the car will protrude beyond the pin.
* Length shall not exceed 7"
* Minimum width between wheels shall be 1.75" so car will clear center guide strip on the track.* Minimum distance between the bottom of car and track shall be 3/8" so car will clear the center guide strip on track.  The distance also applies to any protrusion from the bottom of the car, such as weights.  Do not place added weights on bottom of Derby Car.

WEIGHT AND APPEARANCE
* Weight shall not exceed 5.0 ounces.   The readings of the official race scale will be considered final.   The car may be hollowed out and built up to the maximum weight by the addition of other materials provided they are securely build into the body or firmly affixed to it.   No loose materials of any kind are permitted in or on the car.
* Only official BSA pinewood derby kits can be used.  Cars from other sources will not be allowed.
* Details, such as steering wheels, driver, spoiler, decals, painting, exterior and interior details, are permissible as long as the car satisfies length, width, clearance, and weight specifications.
* Cars with wet paint or glue will not be accepted.
* When car checked in a number sticker will be affixed on top of the car to identify it for actual racing.

WHEELS AND AXLES
* The only wheels and axles allowed are the BSA official pinewood derby items.
* The axle grooves provided in the block of wood do not have to be used.
* The wheelbase may be extended, but the wheels may not extend past the front or rear of the car body.
* Wheel bearings, spacers, or bushings are prohibited.
* The car shall not ride on any type of springs.
* The car must be freewheeling with no starting device or other propulsion.
* Only official BSA axles can be used and they must be stock diameter.
* No wheel covers will be permitted.
Race Day: 

**SPECIAL NOTE**
Arrive 5 minutes before your Den race time starts, doors will be opened at this time.  Races will not be delayed for Scouts who show up late.  After your Den finishes their races and Den 1st, 2nd, 3rd medallions are given out, please leave the property to allow the next Den to enjoy their racing.

GROUND RULES
* If a car (or any part of a car) leaves its lane and interferes with another car, the heat will be re-run after a quick inspection of the car that left its lane.  If the same car leaves its lane a second time and interferes with another car, the heat will be re-run again without the interfering car.   The interfering car will automatically be disqualified from the race.
* If a car jumps off the track, the heat will be run again after quick inspection of car that left the track.  If the same car jumps off the track a second time, it will be automatically disqualified from the race.
* If a car is damaged due to interference by another car, they will be given a 5 minute time limit to repair the car.  The car will be inspected after repairs are made.
* Cars must have been made for this year's race.  Scouts may not use previously made cars.


AWARDS 
* Trophies will be awarded for overall 1st, 2nd, and 3rd place for the Pack.
* Medallions will be given for 1st, 2nd, and 3rd place for each rank (Lions, Tigers, Wolves, Bears, Webelo 1, and Webelo 2's).  
* Honorable mention certificates and trophies may be issued at the discretion of the race committee.