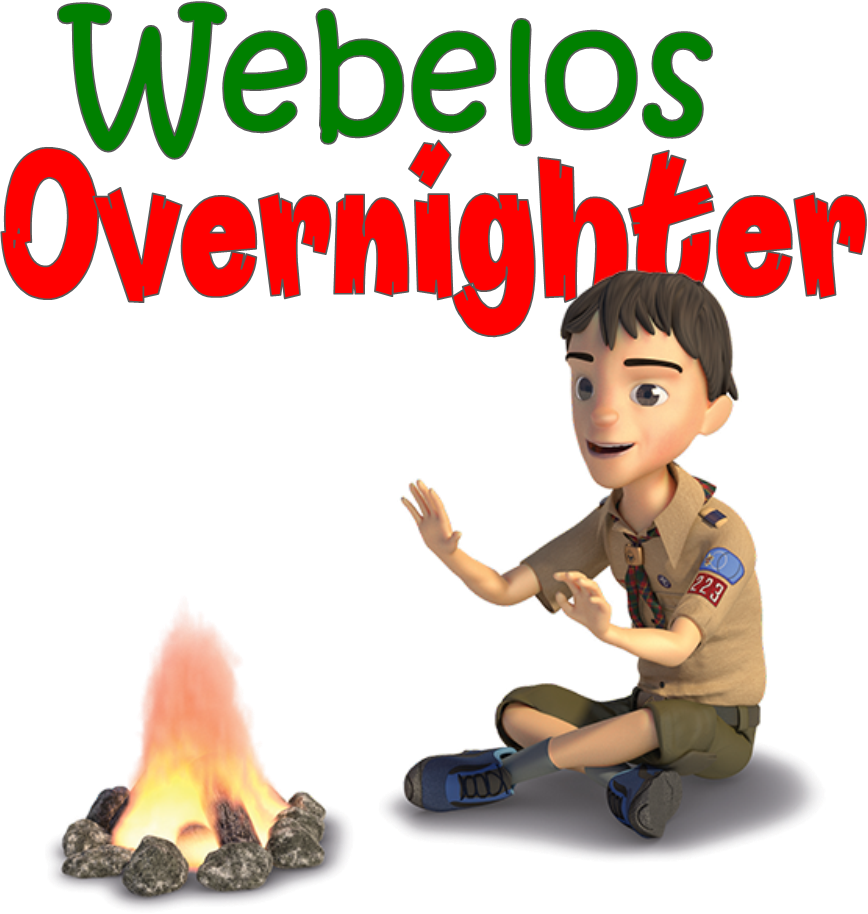 Webelos are you up for some exciting overnight adventure?  And possibility mastering some Scout Skills along with some good old camping fun.  
Pack 92 conducts a Webelo Scout Overnight camp out to prepare our Webelos for the upcoming year.
Important info:
1. RSVP with Den Leader Stephanie Glass
2. Parents must attend with their Webelo.
3. Bring tent camping equipment for an overnight camp out.  Keep eye on the weather and "Be Prepared".  Rain, Snow, or Blow we still go!!!  If you do not have equipment please let Committee Chair Brian Skinner know.  No Webelo will be left out.
*tent, sleeping bag, pillow, sleeping pad, camp chairs, water bottle  
4. Bring your Webelo book and Pocket Knife.
5. Bring an adventurous attitude.
The two days schedule is as follows:  (more updates as activities are confirmed)
Arrive:  Saturday 9/30/17 Noon - 1pm  *start setting up camp w/flags at 1pm
Saturday Activities: First Aid, Shelters, Whittling Chip, Knots, Campfire, Fun
*Dinner is homemade foil packets.  Example-In a an aluminum packet that will be put on the campfire or briquettes to finish cooking; have cooked ground hamburger, frozen hash browns, onions, peppers, cheese, and some salsa.  You place on the fire and in 5 minutes or so, presto Dinner.  *Pack 92 supplying utensils for eating. 
Sunday Activities: Cast Iron Chef, Webelos Walkabout, Fun
*Breakfast is omelet in a bag.  Everyone will bring an item from the sign up sheet to share with all.  In an individual zip-lock add eggs, ham, onion, salt/pepper, spices, cheese, and ?.  Mix everything together and then boil for 15 minutes.  Again...Presto breakfast.  
Pack up and head home safely:  Sunday 10/1/17 12noon 
Location of Pack 92 Webelo Overnighter:
Stephanie Glass's Home
13133 Bravo Pl Kuna, 
Idaho
 83634
*just south of Cloverdale and Kuna Rd.
1-208-284-2984
sglass1012@gmail.com 
To RSVP or any questions contact: Stephanie Glass